Web services
Logo design
You can order author designed logos, web-design
Why not leverage the strength of design to make your brand more impressive, and raise awareness on the internet? We offer custom web designs with a professionally detailed approach. One of our principal goals in design is to underline corporate growth.
The corporate growth is up to.
Logo
Slogan
Color gamut
Font
Visual elements.
Only after a result of detailing the ideology of a brand, the team collaboration, exploration we move on to the development of communication formats.
Brand growth is of the basic elements in website development.
Brand's growth.
In setting company, first of all, you got to choose a name.
It must be unique, significant, and emphasize the ideology of the business, shortly it should be put all together.
Abbreviations: Acronyms are the names formed from the initial components of a longer name, usually these are developed by combining roots or parts of several words that are describing the company or a product.
Abstract names: These are not related to the industry in which it functions or in any way describes the offering. In most cases and generally, abstract names use words or lightly stamp out names.
Descriptive names: These are useful for describing the nature of the business and its activity in one-two word.
Family names: In this case more used are the names of the founders of the company or legendary surnames.
Types of logo design.
If the name of the company is the name of a future product, the Logo must become the face of a company. Sometimes visual memory and impression are becoming usually become a business incentive.
Unlike the name, The logo is not an urgent issue, but it also must be taken into count.
There are 4 types of logos: wordmark, symbolic, combinative, emblematic
Wordmark: contains the name of the note
Pictorial marks or symbols: is an icon—or graphics-based logo
Combination mark: is a that consist of combined wordmark/ lettermark/ visual pictorial mark.
You can also get web page designs for all types of devices.
How do we make a logo?
After getting an order, we justify the preferences of a client, to get an accurate result, we kindly ask to fill logo briefing. After receiving the upfront payment, we start making sketches. We present 1-3 versions of the design (amount of versions are being justified beforehand)
After client selection, we start working on it, for the final version of the design we make the copyright and hand it over to a client.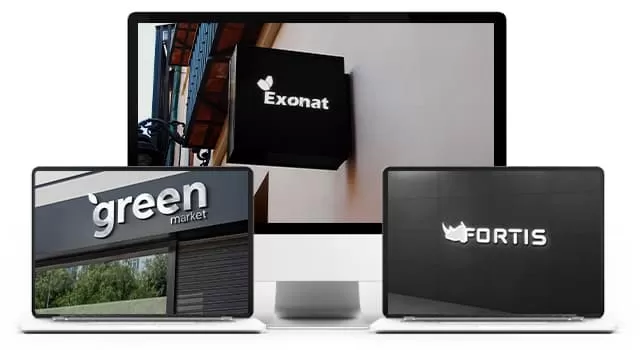 Order logo or a brand book
Creation of logos from 530$
In the logo case, the final cost is up to presenting versions and amounts of changes. The price of the web design depends on the number of pages.