Web services
Web portal development
Web portal development. Order a stunning portal for your startup business with us. We will adapt your business requirements to platform standards, automate the process, and make customized functional solutions for future users of your portal.
The web studios create two kinds of online projects
Commercial sites with similar functions, providing basic developer's income
Complex online-business startups, providing professional growth, raise company's authority.
Before setting an e-business, some are trying to collect their team of programmers․ Usually this kind of approach is cheaper for the studios. There are only a few casual successful cases, and it is because of the inexperienced developer's team.
For a good product, research for a professional company is necessary, and the choice is not big. In Armenia, main companies are working on the CMS templates, and refuse non-standard/programming from scratch type of projects. Companies having their own developer's team usually work with libraries and create MVC (model-view-controller), and they are always overwhelmed with work. And, as a conclusion, at choosing the company you take a look at successful examples of the company.
You can download the commercial offer here.
Online business development is risky, but not only for a client.
The developer impacts problems within the work: it can be financial instability, cancelation of the technical documentation, breach of contract, etc.
Despite these problems, such kinds of projects are challenging for Astudio, we are ready to take responsibility for startup projects development of any complexity
How to create an online business?
The development of technologies and the transformation from offline business to e-commerce evolve Entrepreneurs and investors to IT. Commonly 90% of online business platforms are having a short life expectancy.
Inaccurate calculation of potential և costs
Choice of activity field without calculations
Non-marketing analyses
Inappropriate and useless startup idea
Bad quality developed platforms.
The last one is the worst for investors, it takes not only time and finances, but it also kills initiative. For good quality service, the technical specifications and work details discussions are principal. Also getting Quality contractual guarantee and Involvement of an independent consultant for product testing.
By ordering an online portal at Astudio, you get not only a quality guarantee, but also you get a partner, living with your business, and doing everything for maximum results. We provide market analysis & consultation, after the end of the project, we provide support within 24 months.
Which kind of startups do we create?
Trading platforms and marketplaces
Landing constructors
Online-consultations portal
Online auction platforms
MLM (multilevel marketing) referral programs
Tickets & discount coupons sales platforms
Announcements platforms
Online-learning platforms
Travel portals
Construction portals with complex counters
Mobile applications
Examples of portals
Online auctions
Wholesale trading platforms
Online business portals
Travel portals
Assurance web-portals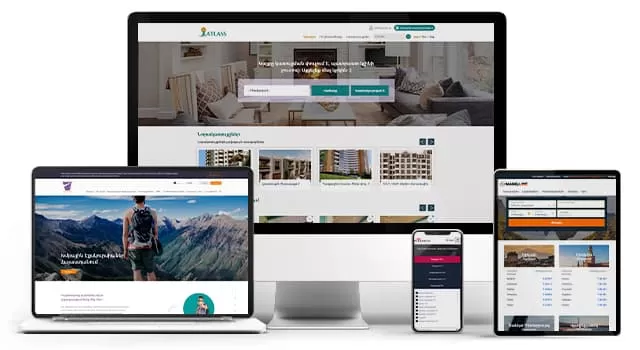 Get your startup off the ground!
Average price: 20,000$
We develop startup projects of any complexity․ Our capability and creativity are limited by your budget. send your application, mention your preferences, we will wonder you with our creativity.
The development package includes
Market research
Marketing strategy plan
Technical specification
Design interface
Logo & brand book (author-focused)
3-5 Version of web-design
CMS programming from scratch
Full SEO optimization
Technical support
Warranty service: 2y.
Credit opportunity for 12 months.