Web services
Landing page creation
Landing page creation. Except for complex portals and online shops, we also create landing pages. Like a "selling page", landings are standalone pages offering a single, discounted product, to represent advantages and sales of the product through advertisement, to convince customers to buy a product.
So, the purpose of having a landing page is to focus the customer's attention on a specific product or a service. Work on visitors' objections through "selling" texts and triggers, make clients buy goods, or send applications for time-limited promotions.
The most important components are:
Unique commercial offer
Pictures showing the product in use
Advantages of offers
Review and feedback
Sale triggers
The headline of the landing is the company's unique commercial proposal, the first thing that visitors notice. You have approximately 3 seconds to capture a visitor's curiosity. So due to this short period, you can inspire confidence in the uniqueness of your offer. The headlines and photos should make visitors imagine the expected benefit.
Social proof is a strong, convincing factor. The visitor probably will use your product, if he sees others using it, are satisfied.
Page preparation tips
In most cases, people ordering landing believe, that building one standalone web page is a cinch․ But if you conduct just a little research you will see, how hard it is to represent the whole activity in 1-5 pages while enticing customers.
Brief representation of the service/product.
The "wonderful" result is up to the advertisement's budget, gift, or a sale
Setting a landing page for precious products is pointless, this kind of product can hardly make customers buy at once.
Make ROI-pointer calculation. Web studios often promise high conversions, for example, daily 100 clients, by telling their sale amount conditions. What's the point of having many sales with ain no profits.
Adjust the approximate ad budget. Landings can't be promoted in Search Engines by SEO keywords.
Order manageable landing, with editable content. Otherwise, you will have to ask the developer and pay every time.
If you have decided to grow your business through the landing page, you must either choose one of the free templates, customize it yourself, and promote it, or order a manageable landing page from scratch and get all essential services within a single contract. We get a lot of questions about landing page prices, therefore we bring instances of other's cheaper work.
Let's get into the specifics of the three landing components. The author-focused design price starts at 180 USD. You can steal content (for free, but it should be unique, and built from scratch). Contextual and combinations of adverts cost $100 USD.
All of those services are included in the cost.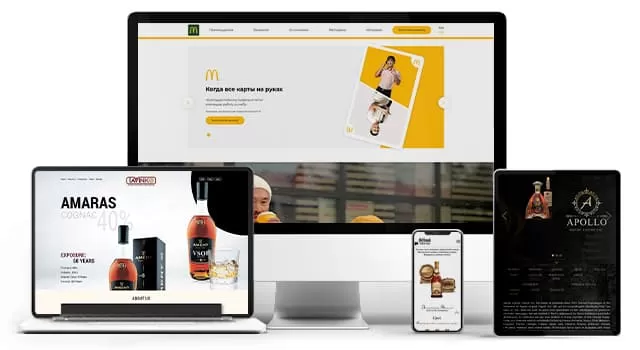 Order a landing page
Average price: 1,000$
Although the landing pages and splash pages are considered as "small" or "simple" web pages, the preparation requires quite many efforts. Having a page with limited functions, you should attract visitors with additional components: engaging design, brief texts, and the right visualization. To get the desired result, an entire team is working on it.
The price includes:
A mockup version (author-focused)
CMS programming from scratch
Pixel perfect solutions
Adoptive version of a page
Selling texts
Website design
Warranty service: 1y.